Ascension is a new show that begins on the SyFy Channel on December 15: it tells the story of a multi-generation ship sent into space during the Kennedy administration as backup for the human race in case it destroyed itself in a nuclear war. I noticed today that the ship uses an Orion drive, which was a system actually under development at the time. Freeman Dyson was one of the physicists involved in the project. It would have used nuclear bombs as propulsion, dropping them and then riding the explosions. An enormous ship could be launched that way–as in the upcoming TV show.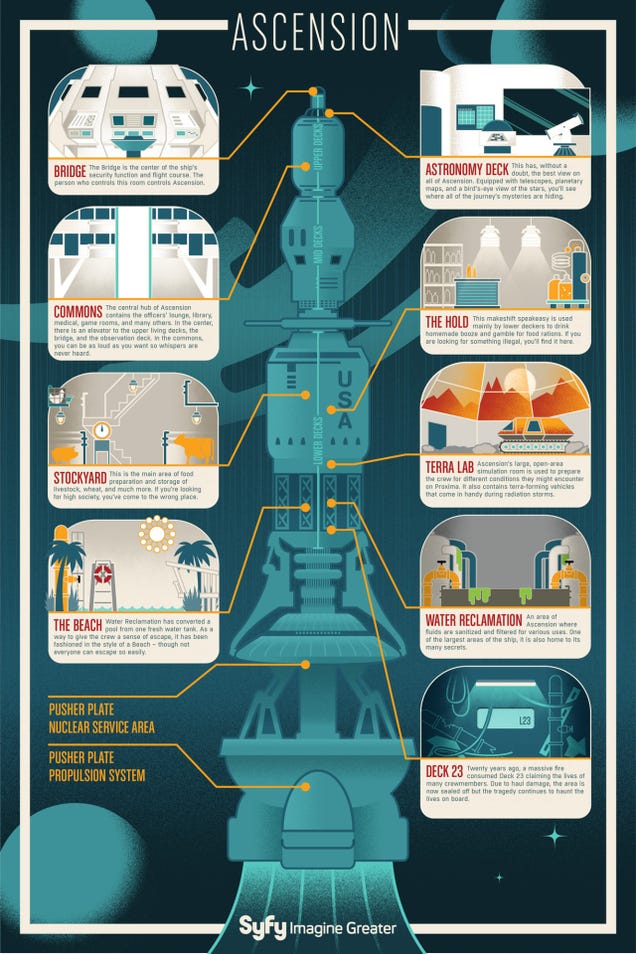 Source: SyFy Channel
There is a nice article about Project Orion in Wikipedia.
And here is a brief video:
And here is a 58 minute video from the BBC about the project:
Send to Kindle